Event on 09 November, 2017
Unrest Adelaide Premiere
Following its international debut at Sundance, the award-winning documentary, Unrest, is coming to Adelaide.
UNREST Adelaide Premiere
Thursday 9th November 2017
6:30 pm: Wine, Light Refreshments & Music by Ladybirds
7 pm: Welcome and Film Screening
9-9:15 pm: Panel Discussion with Q & A
FILM SYNOPSIS
Twenty-eight year-old Jennifer Brea is working on her PhD at Harvard and months away from marrying the love of her life when she gets a mysterious fever that leaves her bedridden and looking for answers. Disbelieved by doctors yet determined to live, she turns her camera on herself and discovers a hidden world of millions confined to their homes and bedrooms by ME, commonly known as chronic fatigue syndrome. At its core, Unrest is a love story. Together, Jen and her new husband, Omar, must find a way to build a life and fight for a cure. Their struggle to forge their relationship while dealing with her mysterious illness is at once heartbreaking, inspiring and funny.
TRAILER
Watch the trailer here: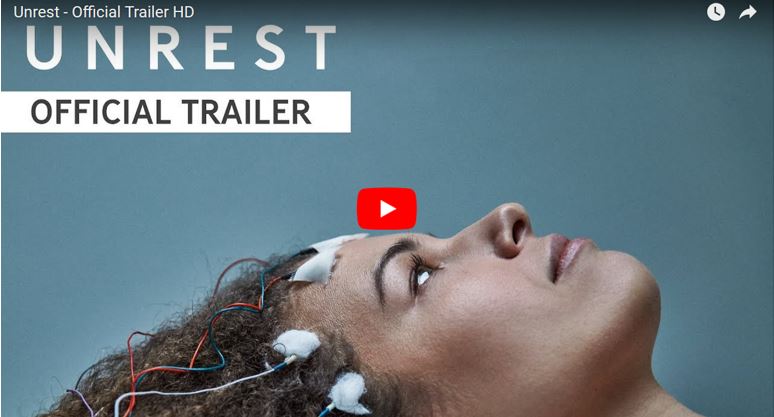 http://www.unrest.film/trailer/
UNREST is rated M and restricted to persons aged 15 and over, unless accompanied by an adult.

LOCATION
Allan Scott Auditorium
Hawke Building, UniSA City West Campus
Corner of North Tce and Fenn Place

VENUE ACCESSIBILITY
Allan Scott Auditorium is wheelchair friendly. Please let us know at unrest@sacfs.asn.au if you would like us to reserve a wheel chair spot for you.
PERFUMES AND SCENTS
Many people with ME/CFS are sensitive to chemicals and scents. For their health benefit, please avoid wearing perfumes or other scents; especially strong smelling ones.
PARKING AND PUBLIC TRANSPORT
Entrance to Allan Scott Auditorium is on the north east corner of the building. The closest drop off point is on the corner of North Tce and Fenn Place.
Tram Stop: City West.
Car Parking: Closest park is Wilson Parking, 189-207 Hindley St, Adelaide SA 5000
Night Parking Rate: $6 Flat Fee

Last edited: 23 February, 2021